In our continous effort to deliver high quality and sustainable seafood, Lerøy is now offering Organic Salmon.
To be certified as organic the salmon must be farmed according to the EU regulations for organic products, and audited by DEBIO, the norwegian certifying body for organic products.
Lerøy provides a wide range of organic salmon products of high quality, post and pre rigor, fresh and frozen.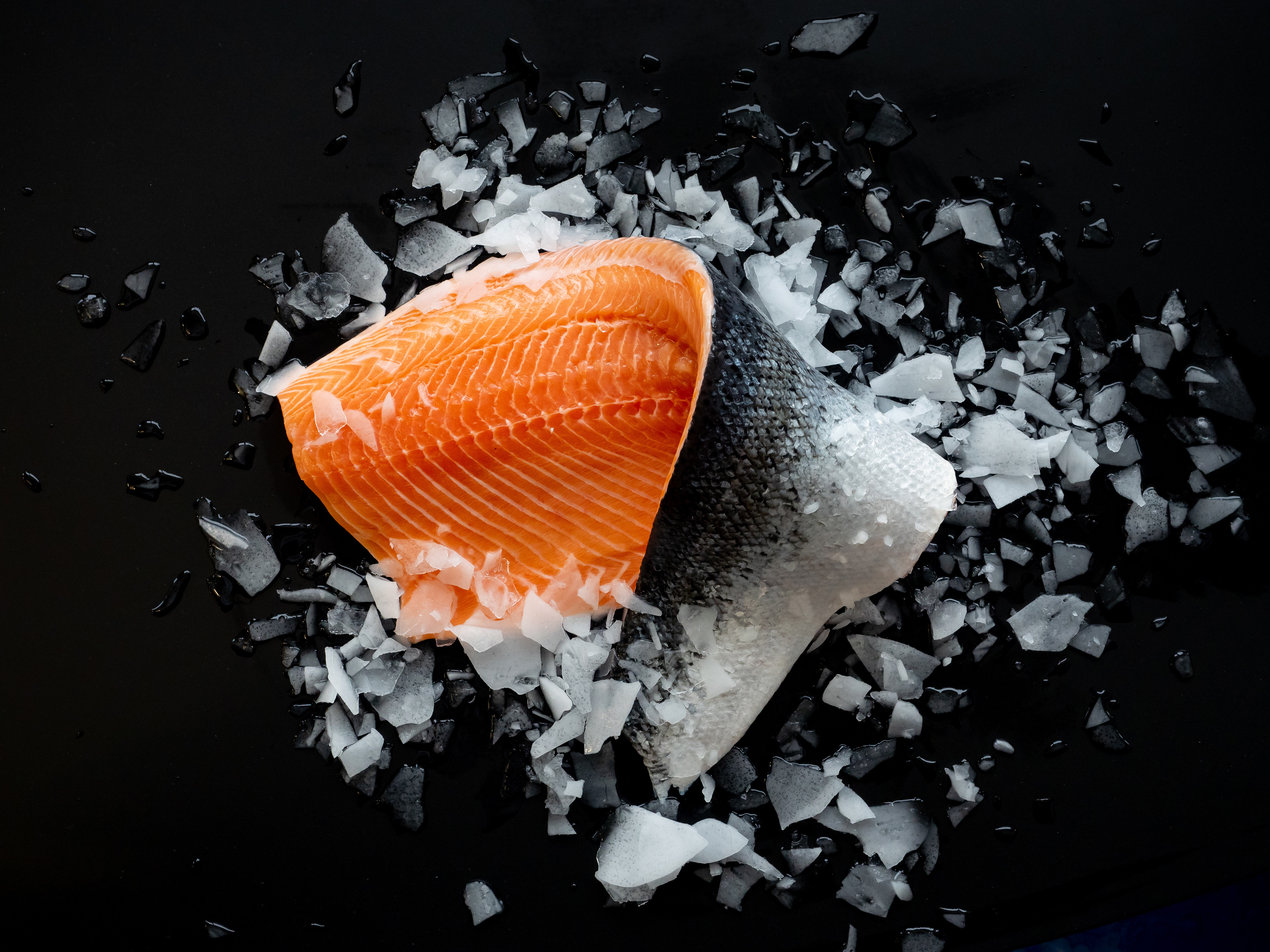 Certified Production
Roe, smolt and production plants are all certified
Densities in the sites is limited to 10 kg/m3 (equals 99% water & 1 % fish), whereas regular production has 25 kg/m2 (equals 97,5 % water & 2,5 % fish)
All feed ingredients are certified organic
The feed has a higher level of marine ingredients, an thus lower level of vegetable ingredients
The fishmeal is solely from trimmings. The Fishoil is solely from sustainable fisheries
For the salmons natural pink colour, we are using Panaferd, a 100 % natural and eco approved colorant
Organic Salmon Standard
If fish has been undergoing medical treatment, the withdrawal period is twice as long as for conventional salmon
Control and Approval
The entire valuechain for organic salmon is regulary autited by the cerification body
DEBIO approval ID: 32778
Approval ID: DEBIO NO-ØKO-01
EU organic regulations: 834/2007

For more information about Organic Aquaculture, please see DEBIO and EU Organic Certification