Lerøy's sixth factory in Spain and Portugal will provide a platform for launching several new products to strengthen Lerøy's position in the Spanish and Portuguese markets.
The new facility in Madrid is Lerøy's biggest so far in Spain, at 9,000 square metres and employing a total of 160 people. It has been strategically designed to both increase production capacity for current products and extend the group's product range. The opening of the new factory enabled the launch of several new seafood products that Leroy Processing Spain will offer its customers.
"Processing fresh and frozen fish, smoking salmon and producing ready meals are some of the innovations that will create new business opportunities, and which will undoubtedly reinforce the company's leading position in the seafood market in Spain and the whole Iberian Peninsula", says Antonio Díez, the Managing Director of Lerøy Processing Spain.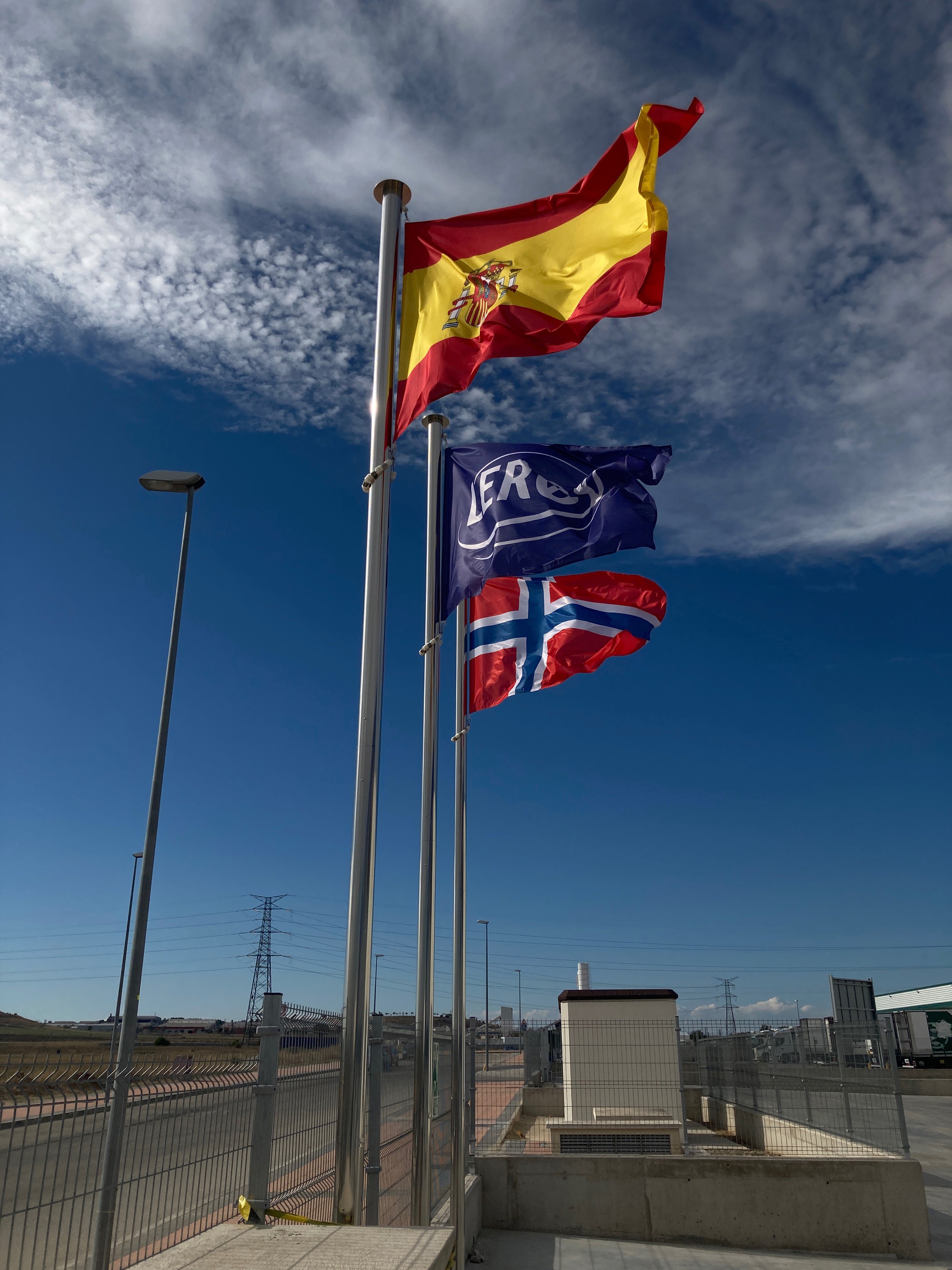 Launching new products
Lerøy already had factories in Barcelona, Valencia, Alicante and Las Palmas in Spain, as well as in Lisbon in Portugal. These will now all be upgraded so they can make new products.
"We create new products in response to demand from our customers, in order to extend our range and to enter new segments", says Antonio.

The new products include a new sushi, noodles, yakisoba, ramen, gyozas, cod and salmon burgers, poke bowls, fish-based ready meals, smoked salmon, frozen salmon and fresh salmon in consumer packaging. Lerøy Processing Spain currently employs around 350 people, but Antonio believes that number will rise in the future.
"Lerøy Processing Spain is constantly growing, both in terms of its production capacity and new projects. That means we will need new talent for the Lerøy family", says Antonio.
Modern facilities
The new premises in Madrid, which were inaugurated in July 2021, consist of two parts, one of which is a head office. With modern furnishings, it includes a gym, showroom and several meeting rooms. The factory itself also distinguishes itself from other equivalent buildings, as it has a biological treatment plant designed to reduce its environmental impact.
"We clean the wastewater using a biological cleaning system that purifies the water. That minimises the pollution created by our industry. We are also developing a solar energy project to ensure that the factory is efficient and sustainable", he says.
The factory consists of three zones: one for ready meals such as sushi and other dishes; one for processing fresh and frozen fish; and one for smoking fish.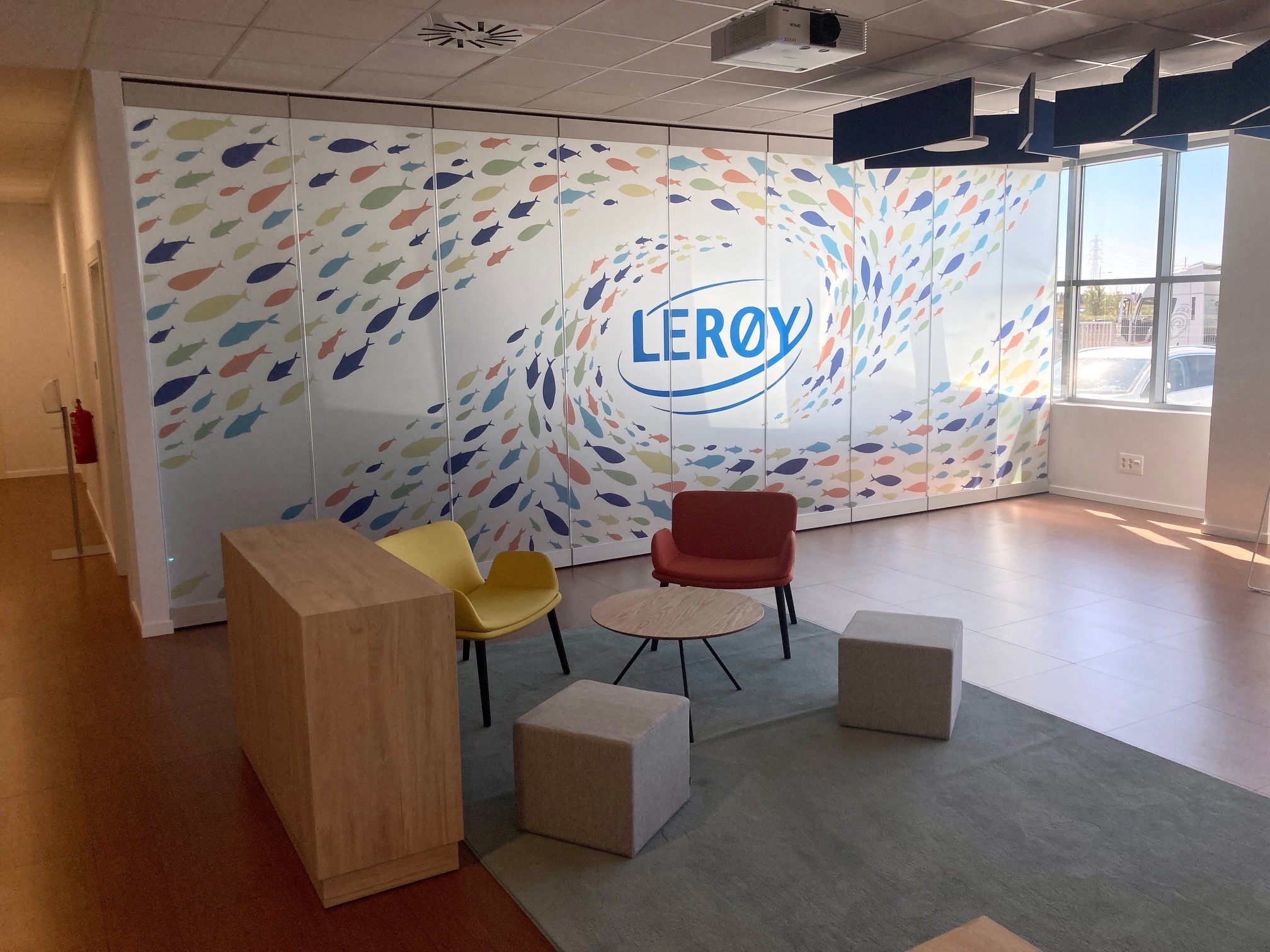 Strong market
Spain is by some distance the biggest importer of seafood in the EU, and the country is also seeing rapid growth in seafood consumption.
"Lerøy occupies a strong position in Spain, where we are one of the leading companies in salmon processing and sushi production", says Antonio.
"Lerøy enjoys a very good reputation in Spain, and it is a preferred partner for many customers", says Linda Larsen, formerly the company's sales and marketing manager for Spain.
In Spain you can find Lerøy's products everywhere, including at Mercadona, the country's largest supermarket chain, as well as at hotels, restaurants and catering firms.