Have you ever wondered what happens to equipment from the aquaculture industry when it can no longer be used?
Lerøy has thought about it, and has since 2010 been working with Nofir, a company that collects and recycles materials and tools from the fishing and aquaculture industries.
"We are really pleased that a big company like Lerøy has decided to focus on sustainability throughout its operations", says Øistein Aleksandersen, the Managing Director of Nofir.
This includes collecting various kinds of nets, mooring lines, tarpaulins and cleaner fish shelters that can no longer be used.
"I think it is wonderful that equipment we can no longer use is being recycled and used for other purposes", says Anne Hilde Midttveit, who is head of sustainability at Lerøy.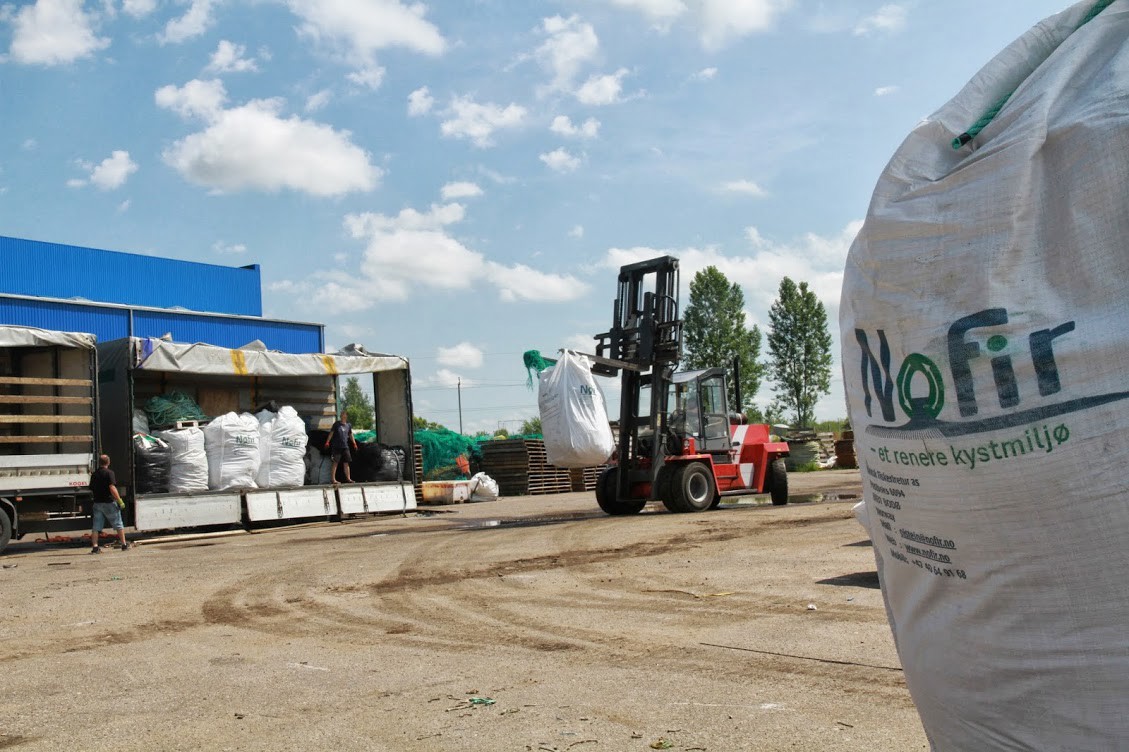 Photo: Arnt. E Pedersen
Become new products
Between 2017 and 2021, 2,454 tonnes of equipment were collected from Lerøy's locations. Maybe some of it has ended up in your house? The material collected is recycled and turned into a range of new products.
"They include anything from benches, volleyball nets and deodorant containers to luxury car seats and swimwear", says Øistein.
In order to prevent marine waste, the aim is to recycle as much as possible. Nevertheless, there are some things that cannot be used to make new products. Primarily, this applies to silt from washing processes and sea cages that are too polluted.
"These are used to generate energy instead", explains Øistein.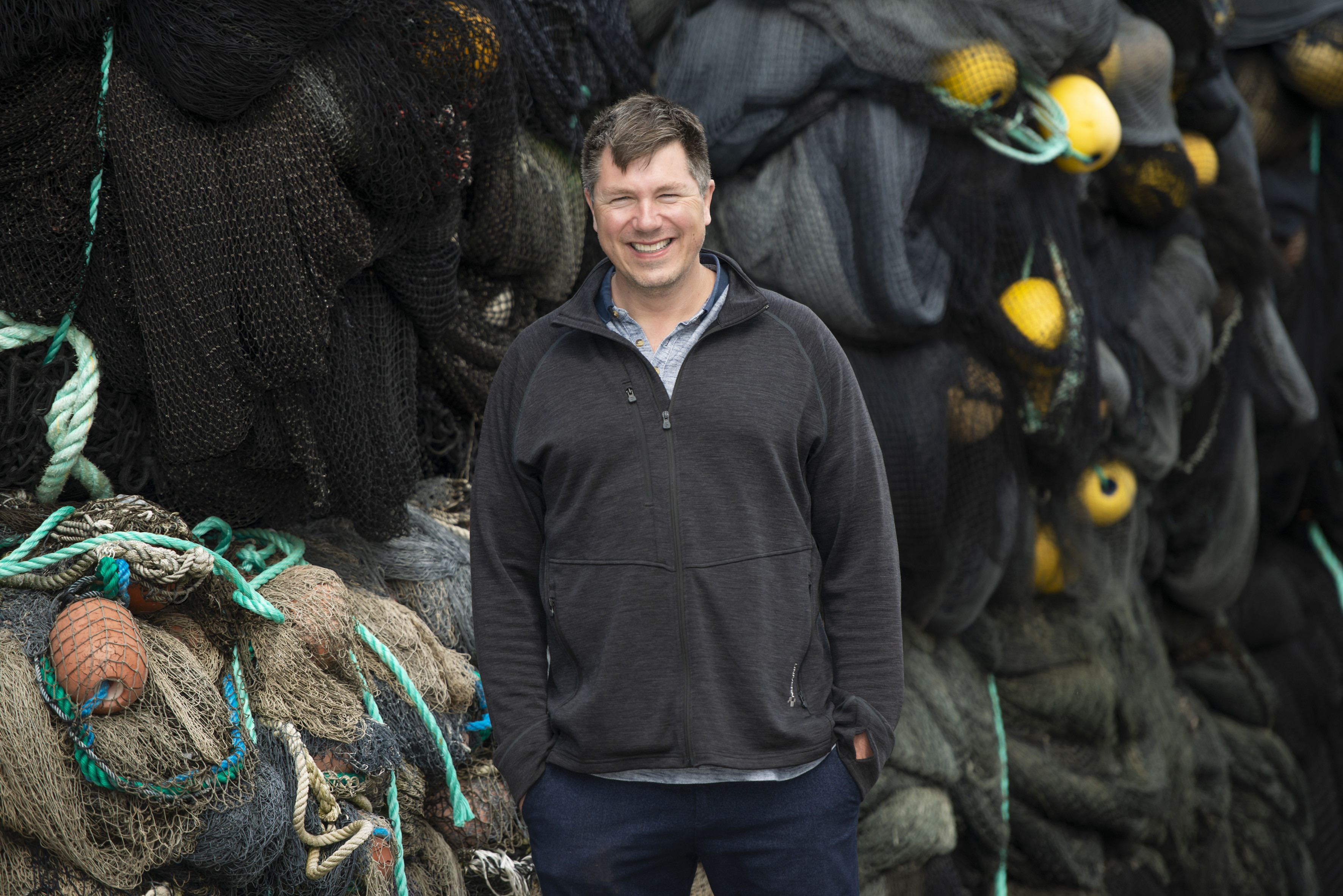 CEO of Nofir, Øistein Aleksandersen. Photo: Tanja Midthun
Sustainable
Recycling is an important part of Lerøy's sustainability strategy. As a seafood company, Lerøy is dependent on the sea, and its core operations must be permanently sustainable.
"Our goal is for everything possible to be reused and not thrown away", says Anne Hilde.
Recycling also helps to reduce greenhouse gas emissions. The 2,454 tonnes of material recycled at Lerøy reduce greenhouse gas emissions by the equivalent of 58,000 passengers travelling between Oslo and London. The environment is saved from the emission of almost 6,400 tonnes of CO2 equivalents and 3,500 tonnes of oil equivalents.
"We have enjoyed a good partnership with Nofir over a number of years, and it is a company that has focused hard on recycling equipment, which is we think is great", says Anne Hilde.
Øistein says that he finds the aquaculture industry to be environmentally conscious, and that it is setting higher and higher standards for sustainability and recyclability. Nevertheless, he notes that not everyone is on board.
"We need companies like Lerøy to lead the way by showing that there is value to be had in recycling and in a circular economy", says Nofir's Managing Director Øistein Aleksandersen.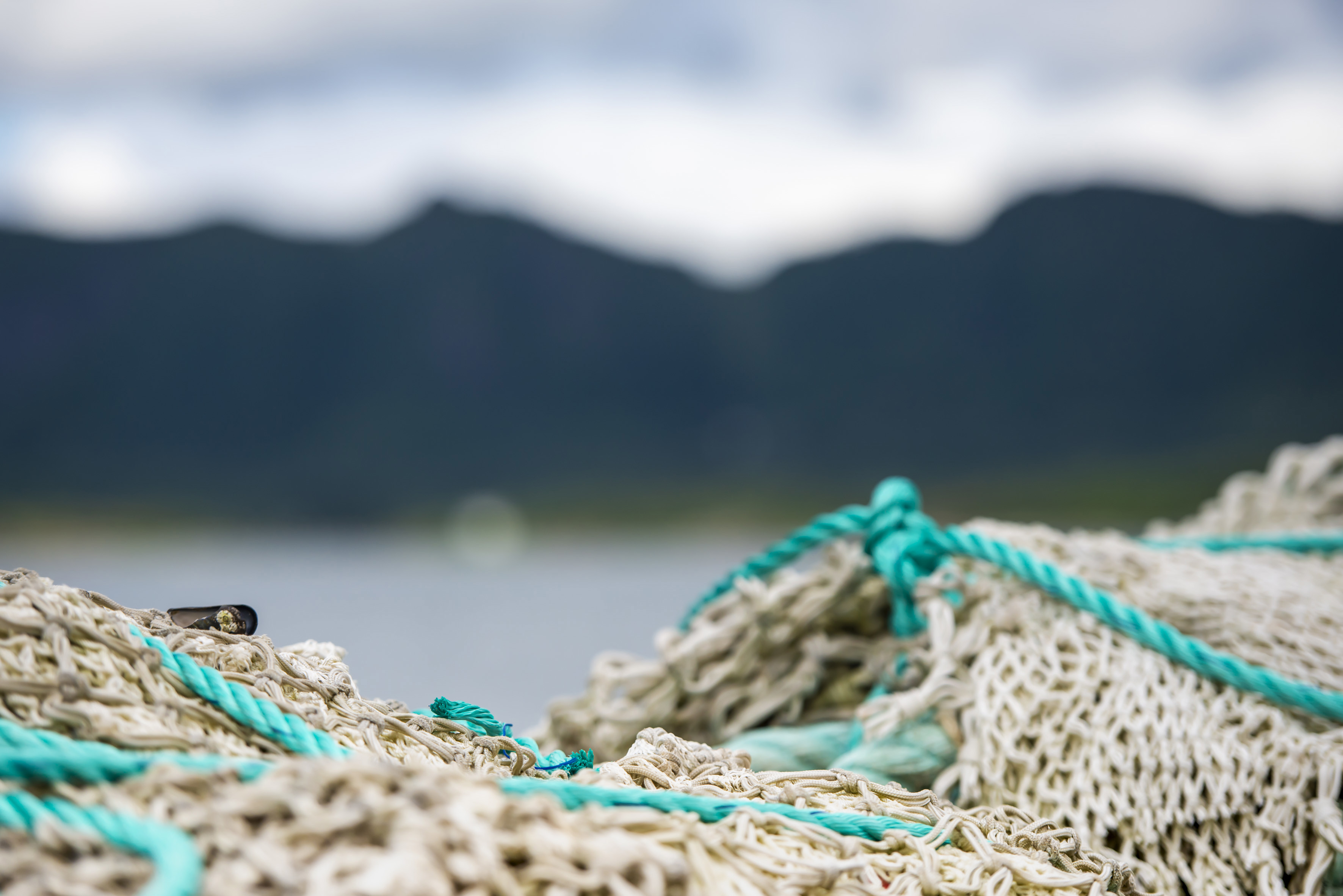 Photo: Tanja Midthun
Sustainability is a constant priority for Lerøy, and it was a vital consideration when it recently signed a framework contract for the supply of feed hoses. One of the main, and ultimately decisive, criteria was the recycling solution.
"Sustainability should always be part of the evaluation process in conjunction with competitive procurement at the Lerøy Seafood Group", says Erik Kjær Mjøs, a senior procurement advisor at LSG.
Find out more about sustainability at Lerøy in Lerøy's sustainability library.