Salmon lice are a big problem for the aquaculture industry. In order to help keep the louse population at bay, lumpfish are put into the sea cages.
The lumpfish is a so-called cleaner fish – a kind of fish that is used in the aquaculture industry to combat salmon lice. Lerøy produces lumpfish for use at its locations throughout Norway. Some of the lumpfish come from the company Norsk oppdrettsservice (NOS), which has Lerøy as both its main shareholder and biggest customer, as well as a close partner. NOS, which specialises in producing lumpfish, has one overriding priority.

"Fish welfare must be good!" says Ole Roald Danielsen, who is the head of monitoring and recapture at NOS.

He says people have a misapprehension that you can just release them into a sea cage and then they will swim around without any worries, but that is not the case. He explains that the lumpfish are carefully monitored at the various locations. NOS also does a lot of data collection and is currently working in partnership with the Norwegian Veterinary Institute.

"There is a clear pattern that content, healthy fish do a better job. Everyone therefore benefits from the fish being as healthy as possible", says Ole.

One key aspect of this is ensuring they have somewhere to rest.
Need peace and quiet
Like most people, lumpfish like to withdraw and relax at home after a long day at "work". Shelter walls are therefore put out in the cages, to provide a home for the cleaner fish. These are peaceful, dark and safe places. This isn't just good for the wellbeing of the lumpfish, it is also vital if you want them to do the best possible job as salmon louse eaters.

"If the lumpfish are happy, they spend most of their time in the shelter, except when they are out hunting salmon lice. It is where they feel safe", says Ole.

Lumpfish actually have a sucker on the underside of their bodies, and since they do a lot of swimming they use the sucker to attach themselves to smooth surfaces when they need a rest or feel insecure. There are no smooth surfaces in a sea cage, so that must be made and put out for them. Plastic shelters are currently used, but Ole believes there should be a more sustainable solution, and he isn't alone in thinking that.
Living kelp shelters
Ocean Forest and Lerøy Vest are working on a project where they have replaced plastic shelters with living kelp ones at several of Lerøy Vest's farms.

"Cleaner fish are comfortable and safe in the plastic shelters, but we have noticed that they prefer living kelp given a choice", says Kjetil Heggen, who has responsibility for cleaner fish at Lerøy Vest.

As well as reducing the use of plastic, the kelp shelters are completely natural and biodegradable, unlike the traditional plastic ones.

"You would have to look long and hard to find a more sustainable shelter", says Ocean Forest's production manager for kelp cuttings, Sunniva Tangen Haldorsen.

"Lumpfish have a thin layer of mucus that protects the bacterial cells in their skin. Beneficial bacteria are transferred from the kelp to the lumpfish, which improves fish welfare", explains Ole.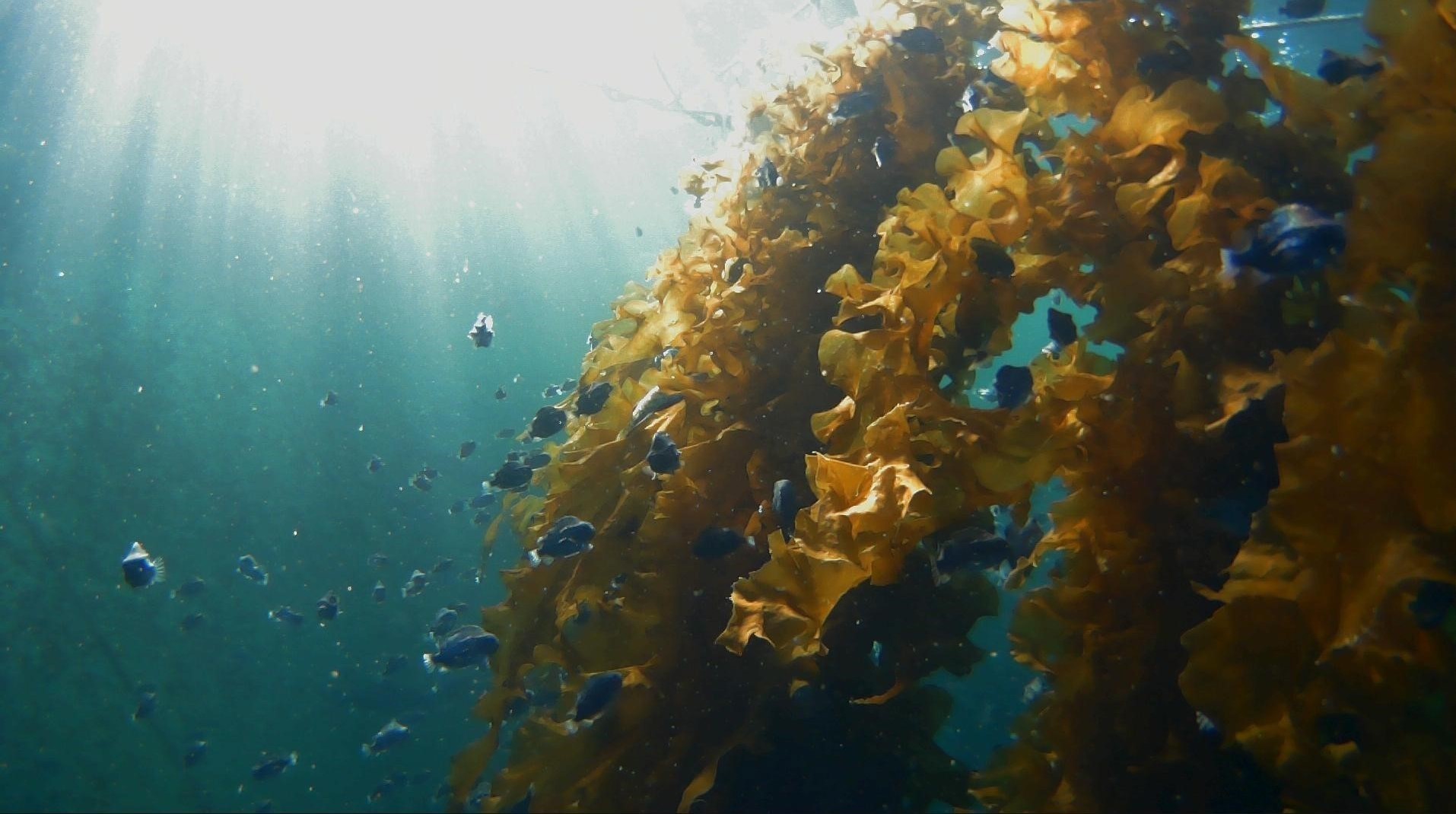 Read more about the project involving living kelp shelters.
Snacks
In the past it wasn't normal to feed the cleaner fish, and there were heated discussions about whether they could actually manage to eat lice if they had already been fed. Now we know that effectiveness, survival rate and welfare all improve if the fish are fed well in addition to the salmon lice.

"The lice are just like crisps for them, a snack, and they need proper food and a full stomach as well", says Ole.

The lumpfish are put out in the cages when they weigh around 20 grammes, whereas the salmon weigh between 100 and 500 grams, so they need very different kinds of feed. Moreover, the salmon feed out in the open cage, whereas the lumpfish are given their own feed in their shelter.

"The lumpfish are fed in the area of the shelter, because it makes them feel safe and ensures continuity. You might say that we make sure they're well looked after when they are at home."

Lerøy is constantly working to find the best, most sustainable ways to remove salmon lice. The lumpfish keep the louse population under control, while Lerøy and NOS make sure they feel comfortable and safe in the cages.