In order to meet a growing market and continue providing seafood of high standard, Lerøy has created Lerøy Organic:
A mark of quality that ensures products are produced organically with the same high standards as you would expect from all our products.
What is Organic seafood?
Organic seafood is strictly regulated through regulations set down by the EU that ensures the production aims to produce as naturally as possible, as well as minimizing the environmental impact.
The organic process guaranties a high standard for the fish and sugar kelp seaweed.
Certification
All providers of organic products in Norway are certified by Debio, the Norwegian certification body for organic products.
Debio ensures that all parts of the value chain follow the regulations for organic production, and meet the requirements for marketing organic products under Debio's Ø-label. Debio regularly audits Lerøy's entire value chain.
Products and brands
With the certification Lerøy Organic, Lerøy currently offers Organic Salmon and the brand Mǽr. Due to high demand in the market, we are constantly exploring the option to add more products to Lerøy Organic.
Organic Salmon
Lerøy provides a wide range of organic salmon products, both fresh and frozen, post and pre rigor. All with high quality.
Read more: Organic Salmon
Control and Approval ID:
DEBIO approval ID: 32778
Approval ID: DEBIO NO-ØKO-01
EU organic regulations: 834/2007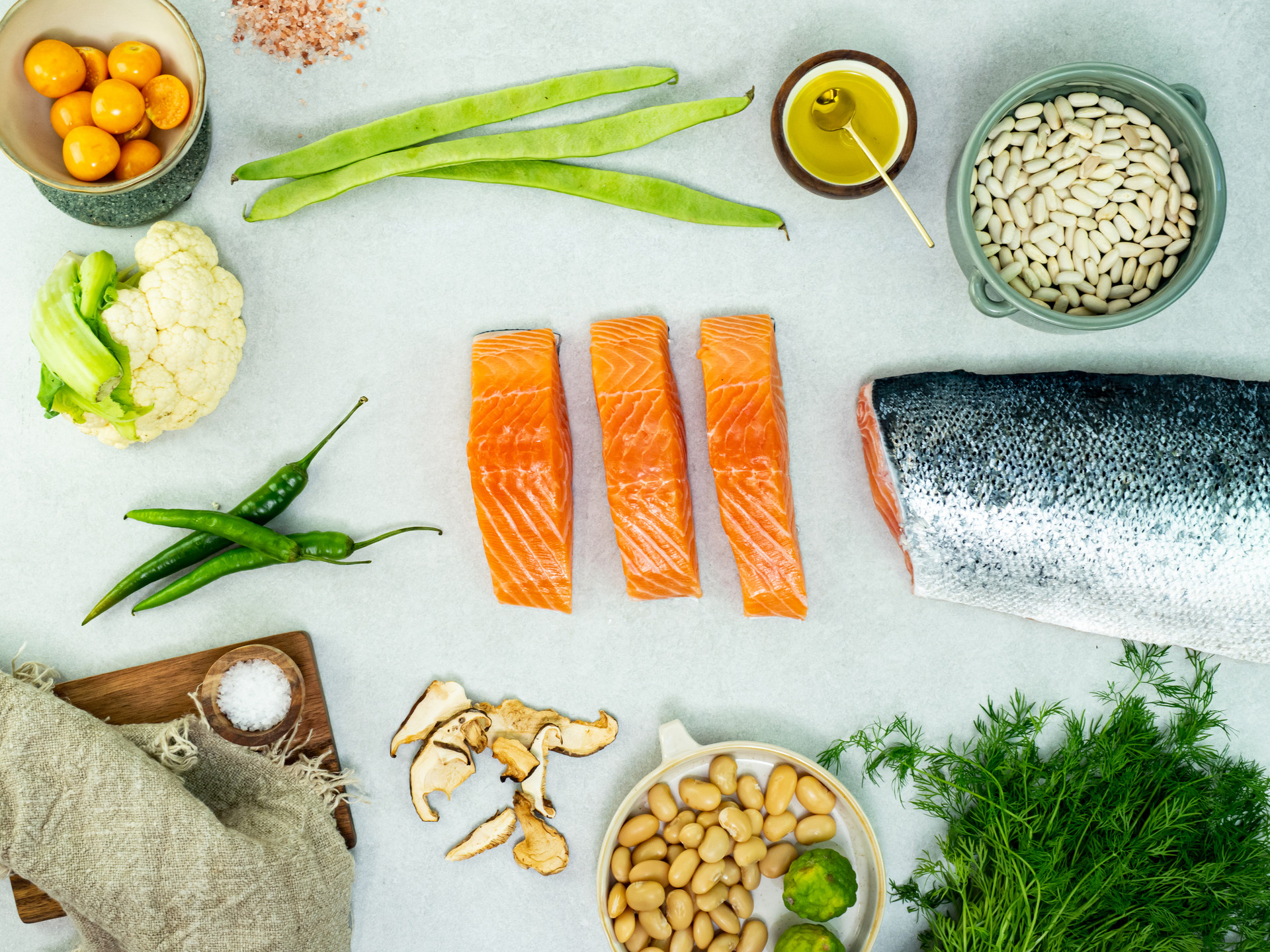 Mǽr
The Norwegian sugar kelp seaweed is the key ingredient in the Mǽr products, consisting of Seaweed Salt, Seaweed Spice Mediterranean and Seaweed Sea Salt. With these products Mǽr has created a seasoning to new culinary possibilities.
Read more: Mǽr Seaweed
Control and Approval ID:
DEBIO approval ID: 34812
Approval ID: NO-ØKO-01
EU organic regulations: 834/200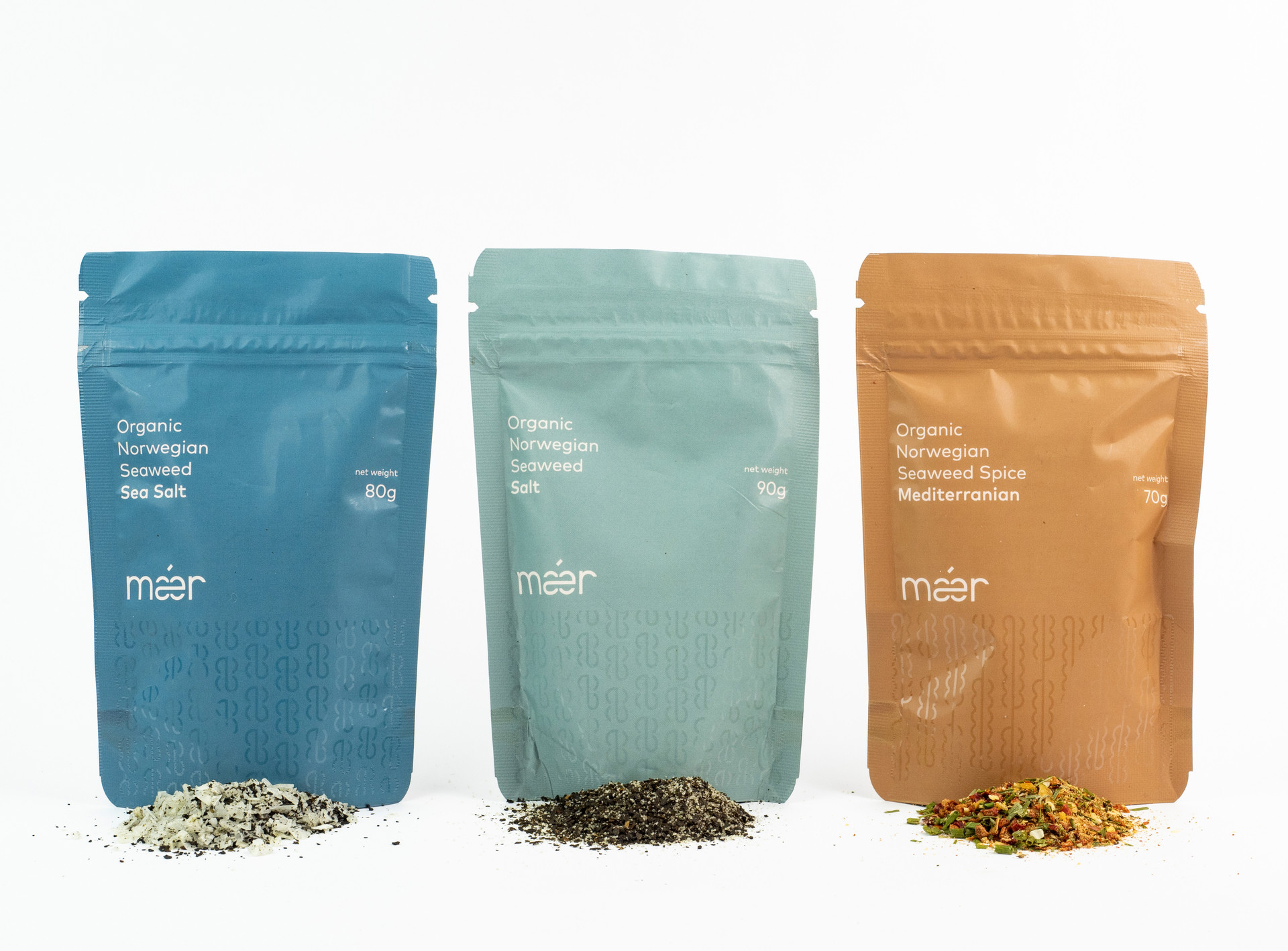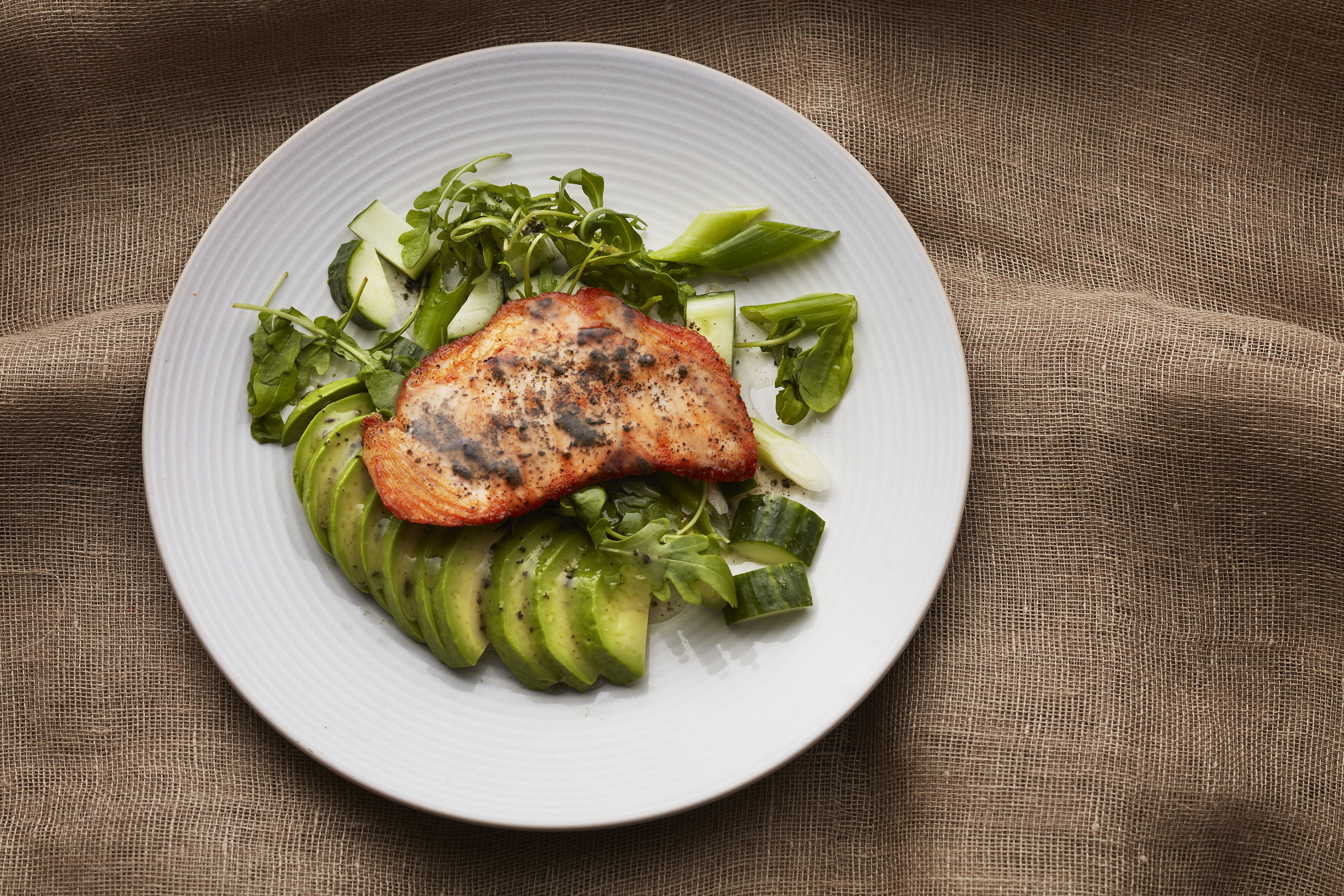 Salmon escalope with Mǽr kelp flakes, avocado, spring onion and cucumber.